What You Need to Know About Commercial Kitchen Repair and Maintenance:
Commercial kitchen repair and maintenance is important in the foodservice industry. When your equipment malfunctions or goes down, it can disrupt your business significantly.
By having a better understanding of the unique requirements of your commercial kitchen, you can help reduce your overall costs, improve your budget, and schedule capital upgrade costs on your schedule and timeframe.
Making smart and informed choices you can reduce your overall operating costs along with your long-term capital costs.
Reduce Commercial Kitchen Repair and Maintenance Costs
One way to reduce your repair and maintenance costs is to choose a factory authorized or certified repair and maintenance operator.  How will choosing a factory certified business lower your costs?  They have extensive training and certified technicians on staff to repair your equipment.
These certified technicians typically have a greater knowledge of the equipment than non-factory trained technicians provide. This helps reduce your repair and maintenance costs because the technician will be able to assess the issues quicker.  Additionally, they must maintain their certifications by attending additional training and continuing education classes.
Signing up for a repair and maintenance contract will also reduce your costs by establishing preventative maintenance regularly. This plan will offer the best timetables for the maintenance of your specific equipment.
Equipment problems arise when you do not have the equipment cleaned and maintained on a regular basis. This allows small issues to become major emergencies leading to extra costs.
With a scheduled maintenance program, you can address small issues before they get worse. Also, scheduling repairs during off-peak hours reduces the burden on your business and frees you from losing revenue due to non-operational equipment.
The scheduled maintenance will keep your commercial equipment operating at peak performance for the longevity promised by the manufacturer.
Improve Your Maintenance and Repair Budget
Reducing your commercial kitchen repair and maintenance budget is something every business owner would like to achieve. One way to better manage your maintenance and repair budget is to establish a maintenance plan.
A reputable service provider will work with you to establish and plan a schedule what works within your budget. This plan will allow you to set a specific budget for your equipment and focus on the aspects that are critical to your business.
By working with a reputable service provider, you can discuss what is important to you and your business.  Different plans have different schedules and can cover different levels of coverage.
Sometimes spending more on a scheduled maintenance program can save you a lot on emergency and capital costs down the road.
Lower your Commercial Kitchen Equipment Upgrade Costs
When purchasing equipment, you can shop on price and features. When deciding on repair and maintenance services, choosing a reputable company with a proven track-record is more important than price.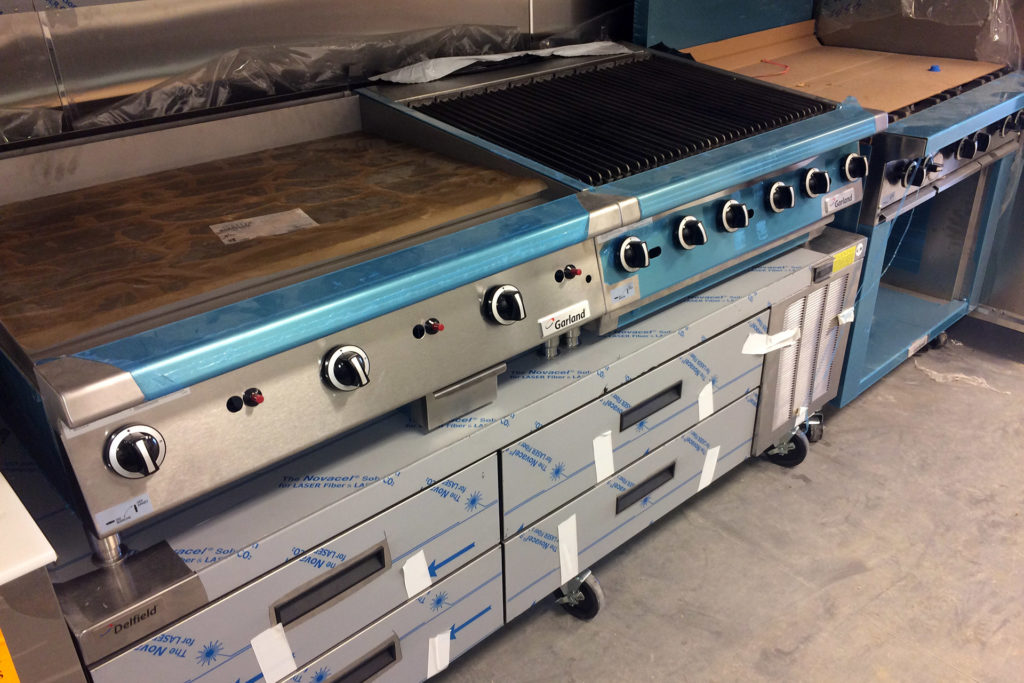 However, selecting a reputable maintenance company for your commercial kitchen repair and maintenance work can help you reduce your upgrade costs by providing reliable support to your current kitchen equipment, so you get the longevity expected.
Therefore, you can reduce your upgrade costs or postpone them longer due to the equipment working longer. Additionally, being on a scheduled plan allows the repair company to become better acquainted and learn about your equipment.
The service company can help you make informed decisions when it would be unwise to spend money on a repair when purchasing new equipment might be a better long-term option.
Establishing a better understanding of your unique needs coupled with a reputable commercial kitchen repair and maintenance company can help you address your maintenance and repair budget with the goal of improving your costs and ROI.
Why Choose Cooking Equipment Specialist?
CES provides commercial kitchen repair and maintenance to the Dallas-Fort Worth Metroplex, and surrounding areas. Since 2002, CES has been providing factory-authorized services. We got you covered for all of your repair and maintenance needs for your equipment. Additionally, our sister company, Refrigerated Specialist, has got you covered for your commercial refrigeration needs.
Contact CES:
Phone: 972-686-6666
Toll-free: 855-NO-FLAME
Email: CESDispatch@rsidfw.com