How big is a Small Commercial Kitchen?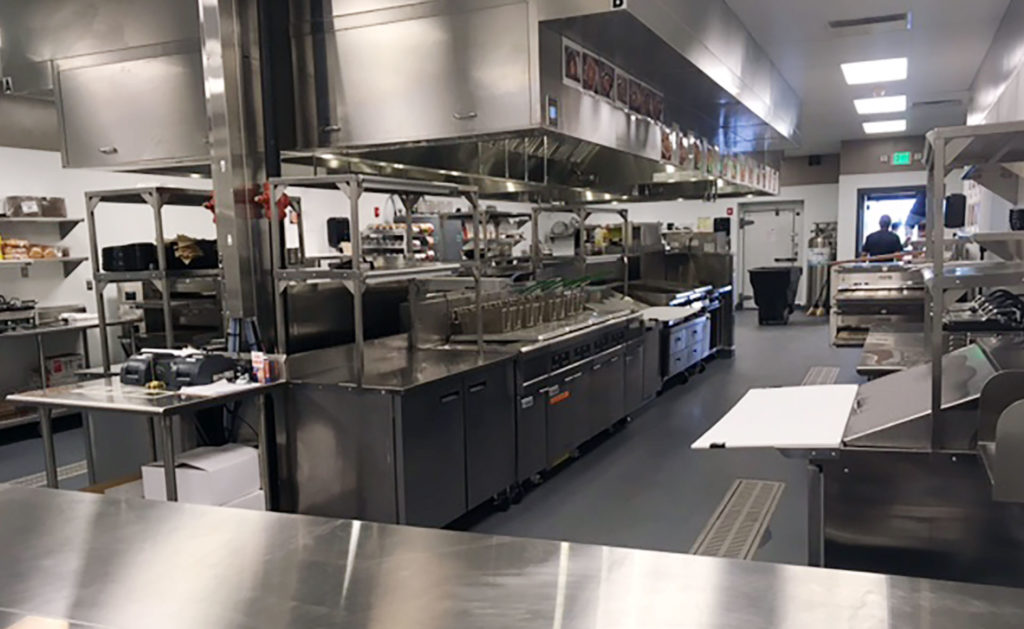 A small commercial kitchen can range from 200 square feet to 1000 square feet.  The average size commercial kitchen is 1051 square feet as reported by RestaurantOwner.com after polling over 700 business owners.
The standard formula for determining kitchen size is calculating 5 square feet per dining seat. If you plan a 50-seat capacity, then you will need a 250 square foot kitchen. (50 x 5 = 250)
The average size of a small kitchen is 25 percent to 30 percent of the total square feet of the facility.
The percentage changes depending on the planned use.  For example, a small kitchen in a 2000 member church may require a lower percentage of space than a kitchen in a fast food restaurant.
You can see some small kitchen layout examples by searching Google for kitchen design examples.
One way to determine the size you will need is to determine what commercial equipment you will need first.  To do so, first determine the menu. Next choose the commercial equipment needed to support the menu. Then choose the number of seats. After you have made those decisions, then the kitchen size can be calculated.
What is the cost?
The price of installing or building a small kitchen is between $15,000 and $100,000 but can go much higher depending on the menu and need.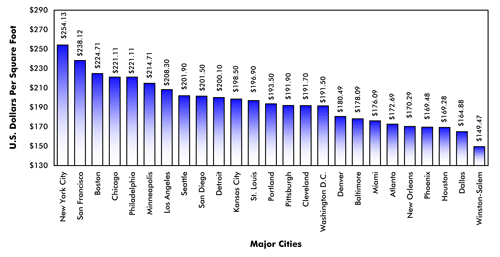 One way to determine what your kitchen will cost to install is to review the cost of commercial construction per square foot for your area of the country.  In 2015, the average cost of commercial construction was between approximately $200 and $220 per square foot. However, kitchen construction costs were higher at about $250 per square foot.
The major cost for your commercial kitchen will not be the kitchen equipment.  Instead, it is the cost of preparing the facility for the installation of the equipment.  
You will need to run plumbing, electrical, gas, adequate HVAC, and venting to meet the building codes for your local area. Therefore, these costs can be more than the actual cost of the equipment you are installing.
Alternatives to a Small Commercial Kitchen
A food truck could be considered a small commercial kitchen on wheels and it typically starts at about $50,000. However, it too can go much higher to over $200,000 for a fully loaded custom build.
However, in many instances, a food truck serves as a serving facility only, and food preparation is in a commercial kitchen in an offsite location.